SOCIAL EMOTIONAL LEARNING
I want a better way to bring SEL into my lesson plans.
markets + principles = mindset
Use real market principles for better social learning.
SEL is being stressed, and for good reason, throughout the landscape of education. Real world skills, empathy, and a good old fashion teamwork are as important now as ever. How can you deliver real world learning or in an artificial environment? You change the environment.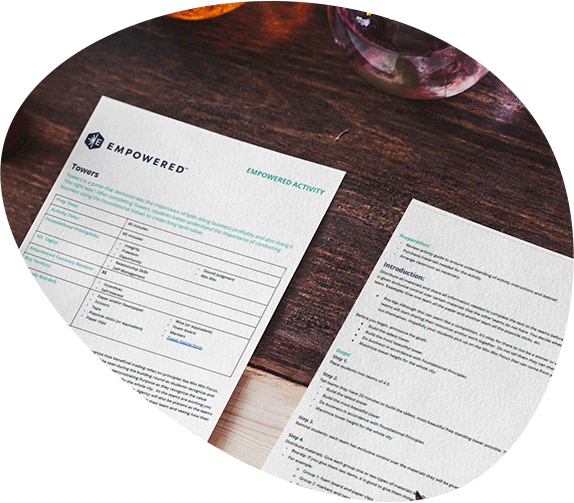 STEP 1. THE GUIDE
Download the activity guide.
The towers activity brings your class together in the context of creating win-win relationships. You'll get them in teams, give them a challenge, and set them loose. The guide will help you find moments of reflection and debriefing.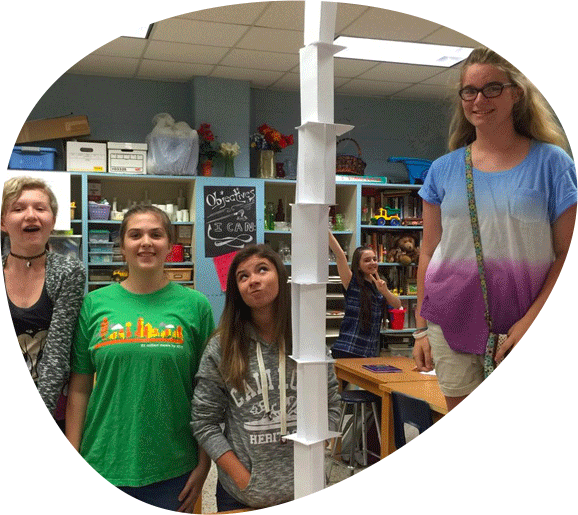 Step 2. THE RESULTS
Watch the cooperation.
Watch your students trade their value for that of their peers as they coordinate to solve problems. It's a thing of beauty! As you see it happen, make note of it, reward it, and let those students feel what it's like to win in a real way.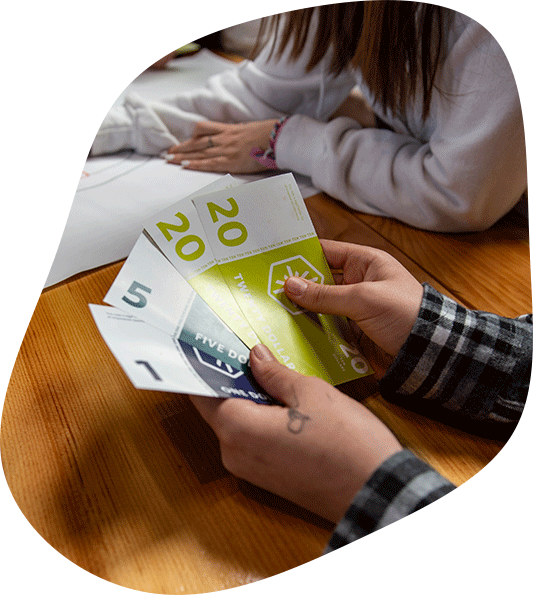 Step 3. The PRINCIPLE
Dive into win-win focus.
Finally, watch our video on the principle of "win-win focus." This video will help guide the way you approach the activity and many others. Watch with students and use it to drive reflective dialogue about the activity.
You made SEL relevant and useful!
That's no small feat. Take a minute and celebrate yourself.
Currency is a powerful classroom tool, but it's just one piece of a larger puzzle. Want to truly transform the experience? Dive in to learn the whole she-bang and meet a ton of great people, too.