Principles + Markets = Mindset
An Introduction to
Empowered in Class
Being a part of Empowered means being trusted to try new teaching strategies and create more dynamic experiences in class. It's easy as 1, 2, 3.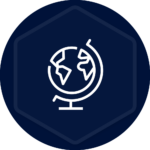 Foundational principles
Create great SEL content in every lesson with Principles.
What they're saying
"Empowered in my class is a wonderful experience, students that tune out lectures get very involved in the experiential activities." joseph M.
Twin Falls H.S., ID
An Introduction to Foundational Principles.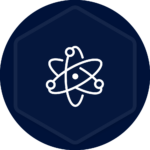 Individualization
Use currency to engage every student in the experience.
What they're saying
"I use Empowered because it engages 99% of students from your most active participant to your most quiet." MEGAN K. AMES H.S., IA

Everything you need to start your classroom market today.
3. Delivering Experiences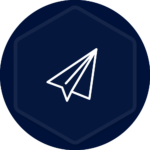 Experiential activities
Create memorable experiences with our activities.
What they're saying
"It brought a youthfulness and excitement back into my spirit and into my classroom." Peter L.
Silver h.s., NM
Towers: A cooperative building game to engage any class.
There is no such thing as a stupid question. We've compiled some of the more frequent queries here, but you can contact our team to ask anything!
As the teacher, you are the expert and know your students best. You have ownership in your classroom, and we at Empowered believe and trust in you.  
1. An Empowered start-up kit to help new teachers bring Principles and Markets to life.  
2. A free and open-source library of experiential activities and resources. 
3. Professional development opportunities with PD certificates or letters.  
4. A team ready to support you throughout your journey – ideate with you on implementation, bringing Principles and Markets to life, answer any questions you may have, etc.   
5. Access to request supplemental classroom funding after completing your opt-in survey and registering your current classes.
1. Implement Empowered's Experiential Instructional Strategy which empowers students with a decision-making framework (Foundational Principles) and Real-World Market skills needed to create a win for themselves and others.  
2. Share feedback through success stories and complete Empowered surveys so we can share the impact with our generous donors.   
3. Model a growth mindset and practice Foundational Principles to create value for your students in real-world markets. Start a ripple effort that moves beyond your classroom into society.
4. Engage in opportunities to grow within the Empowered community.